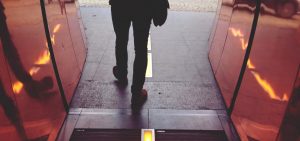 Buying your first home is an exciting adventure, but it can also be hugely overwhelming and may leave you feeling out of your depth. Having a knowledgeable Realtor to work with will help you navigate the real estate market with ease. However, that being said, you want to be best prepared, so here are a few first-time homebuyer mistakes to look out for and how you can avoid them:
Do your homework
When buying your first home, there are more things to consider than just the home itself. Other items to consider are the neighbourhood, walkability, nearby schools, green space, crime levels and if the city has any plans for development in that area. As you'll likely by living in the home for many years to come, you want to be sure it is in the right area for you now as well as in the future.
Don't push your limit
When you start looking for a house, it is easy to get carried away and start looking at homes outside of your budget. However, it is very important that you stay within your financial limits. When buying a home, you shouldn't be expected to top out at your max budget. To know your budget, consider getting preapproved for a mortgage. This is a good way to know what you can afford, and will demonstrate to sellers that you are a serious buyer.
Know all the costs
Buying a home is more than just paying monthly mortgage payments. You have a variety of other costs to consider, such as utilities, insurance, maintenance, and property tax. Ask the current owners how much they pay for their bills to get an idea of what you can expect. You will also need to factor in closing costs to your budget.
Get it in writing
If the sellers have mentioned leaving any items in the house, such as appliances, window treatments, or light fixtures, then make sure it is mentioned in the contract. You don't want to move in expecting these items to be there, only to find that the sellers have taken them with them. Appliances such as washers and dryers can be expensive to replace, so be sure you know what you're getting and make sure it goes into the contract.
Get a home inspection
It is very important that you have a professional inspection conducted on the home before you move in. An inspector will look at the property's foundations, windows and roof, and will be able to tell you if there is any water damage, cracks or mould to look out for. If possible, your home inspection should be a conditional part of your offer. This means that if the inspector comes back with any significant work to be done, you could negotiate with the seller on the final price of the home to factor in these costs.
If you're looking to buy a home and are finding the search a little overwhelming, let the dedicated team at Royal LePage Performance Realty help you! Reach out to us today so we can put our many years of experience in the Ottawa real estate industry to good use helping you find the home of your dreams.