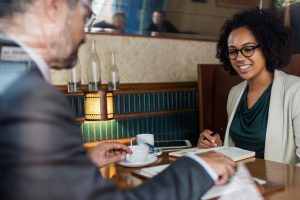 If you have been following the real estate market in Ottawa recently, you will know that it has been moving quickly, with available homes spending fewer and fewer days on market. Buyers may find themselves getting overwhelmed and frustrated as the continued low inventory creates an increasingly competitive market. As bidding wars become more and more frequent, the term 'buyer fatigue' comes into play. Buyer fatigue describes buyers who may have been through the ringer a few times and are beginning to feel disheartened in their search for a home.
However, it's not all doom and gloom — your perfect home is out there somewhere! Here are a few top tips from our team of expert RealtorsⓇ for how to avoid buyer fatigue in a seller's market:
Work with an experienced RealtorⓇ
To avoid buyer fatigue, you need to feel confident that you are working with a RealtorⓇ that knows the market well and has your best interests in mind. Your RealtorⓇ should be able to advocate on your behalf and help you present the best offer possible to the seller, while still keeping in line with your wishes. At Royal LePage Performance Realty, our team of expert Realtors are on the front line of the Ottawa real estate market and have the necessary tools and experience to help you find and secure the home of your dreams.
Get mortgage pre-approval
Getting as much of the financial paperwork organized and arranged beforehand will ease some of your worries further down the line. One huge benefit of mortgage pre-approval is demonstrating to the seller that you are a serious buyer with solid financial backing. It is also useful to have your financing secured and mortgage rate locked-in for when you do find the perfect home and need to move quickly.
Check back in with your buying strategy
How long have you been looking? If it's been longer than six months, it may be time to revisit your strategy and reconsider your options. If homes you were qualified for six months ago are now selling at prices that are out of your budget, you may have to take another look at your list of wants and needs to re-adjust accordingly. Consider the areas you are searching in: if the prices have risen significantly out of your budget, it may be time to start looking elsewhere. Adjacent neighbourhoods could be a good option for a more affordable alternative.
Do not hesitate
If you find your dream home and are ready to place an offer, you want to ensure that your offer is as attractive as possible to give you the best shot at capturing the seller's attention. In this current active market, making an attractive offer may include completing a pre-offer inspection or offering over the asking price. Your RealtorⓇ will be able to discuss these options with you and help you to make the best decision for your individual situation.
Ready to start house-hunting? Have you already been looking but feel you need to switch up your strategy? Do not hesitate to reach out to our team today for a free home evaluation, or browse through our hundreds of real estate listings in Ottawa and Eastern Ontario.